I'd like to apologize for delaying so long in posting my 2007 results. December was an absolute sputter after a great month such as I had in November. I only made $275.00 in December, $100 of which came from bonuses. Bodog didn't give me a very fond farewell either, in fact, you could say that it kicked me in the rear on my way out.
Here's how I closed out at Bodog:
I got a pretty warm welcome at PS to start off with though: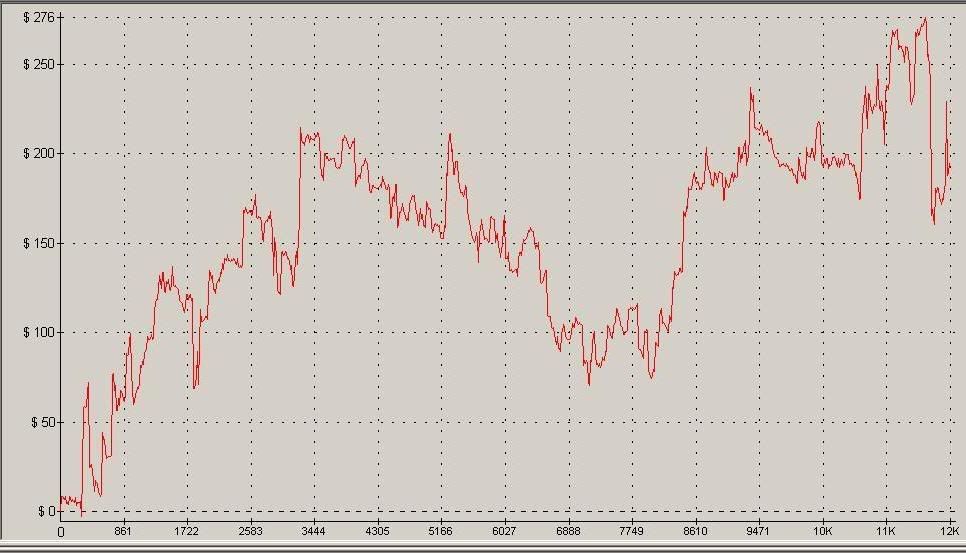 2007 Looked like this:
2007 Results:
$1,800 in Live Ring
$100 in MTT (17 of them)
($50) mixed games/other
$2,810 online FR
$255 in Home games (mostly tourneys)
$1,650 for the
BBJP at the Goldstrike in Tunica, MS
$200 in Misc (sidebets, poker room promotions and bounties)
Total of $6,700 in profits for 2007
This was definitely my best year yet. I moved out of the micros for a while on Bodog and really built my roll to something that's got some girth. I dropped back into the micros when I went to PokerStars, but I only deposited $200 on that site.
Despite losing an arm and a leg in Biloxi during the
Gulf Coast Poker Championship
, I was still able to turn a profit in my live play by
taking the Shoe for 5 buyins
over the Thanksgiving holiday.
I fully expect to make at least $10k in 2008, and truthfully, if I make less than $20k, I'll be disappointed. Poker is like a snowball that you get running down hill. The bigger your roll gets and the bigger the games that you play in the more money that you can make. This is all contingent upon you not getting in above your head though and spewing off all your hard earned money in a short period of time.
Here's to a great 2008!!!