Before my trip I threw a birthday party in my apartment for my friend Lachie. At our high point we had perhaps 40 or 50 people in the place and everyone had a blast. We decided to make it a semi regular thing, and leading up to Christmas we decided that the weekend before the holidays we'd have our bash. I got my friend Tim involved and we set things in motion; Lachie would sort the DJ's and equipment, Tim did the promotion, and I stocked up on booze plus hired two models to work behind the bar for the party.
Lachie invited friends from his music scene, I invited a small amount of guys from poker, and both Tim and I got onto friends in our local pick up community and let them know what was going down. There was only one rule for the pick up boys; they must bring a girl or show up in a group with an equal or above girl to guy ratio. We set our party for Saturday the 19th from 9pm to 4am and got the word out.
The night of the party the boys rocked up early and helped set **** up. The models got there early too so I oriented them with the apartment and what their jobs would be. We had considered setting one of them outside the door, but we quickly realized we would need both to work the bar. We strung up decorations around the flat and then I went upstairs to put signs on the doors to the bedrooms. The apartment is three bedrooms but Jarred and I are the only ones living here, so the middle bedroom was decided as the "designated sex room". I put a "NO ENTRY" sign on our rooms, and then a different sign on the middle room: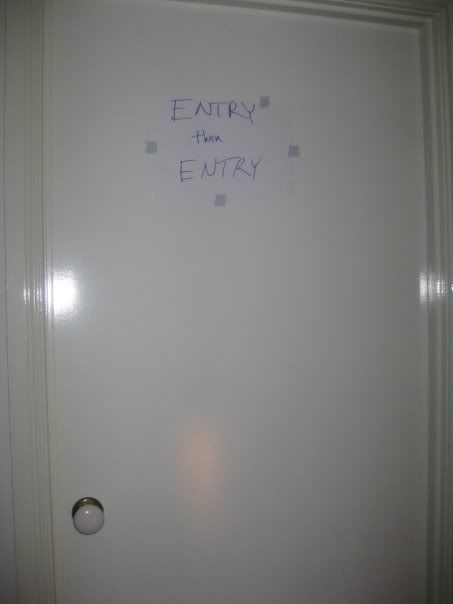 I also placed a few condoms in the top drawer on the side of the bed, because being thoughtful is how I roll.
Lachie had lined up a number of DJ's to play for us, and Tim got on the tracks as well. I decided that although I would drink over the course of the night, I'd make sure not to get totally smashed so I could stay in control of my own apartment. After that we just let the people roll in and the mayhem ensue. I ran around the party for the first three hours greeting people, making introductions, and checking the noise level outside the apartment.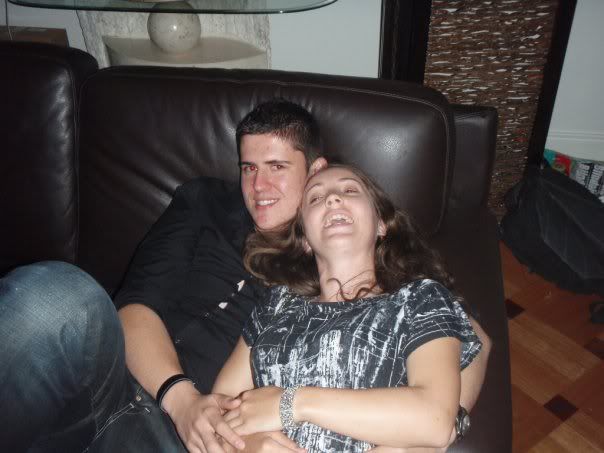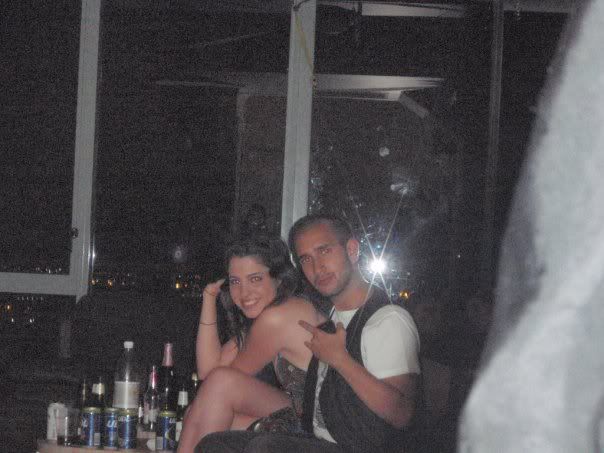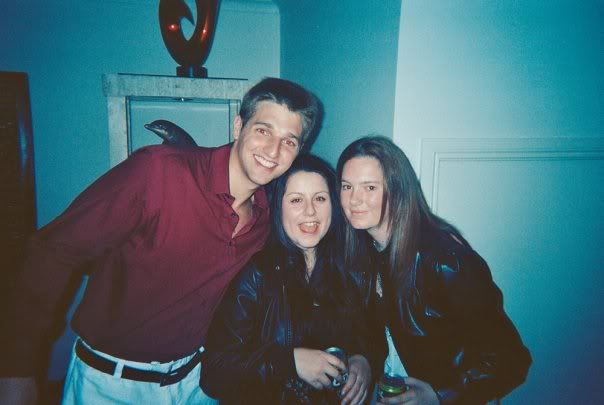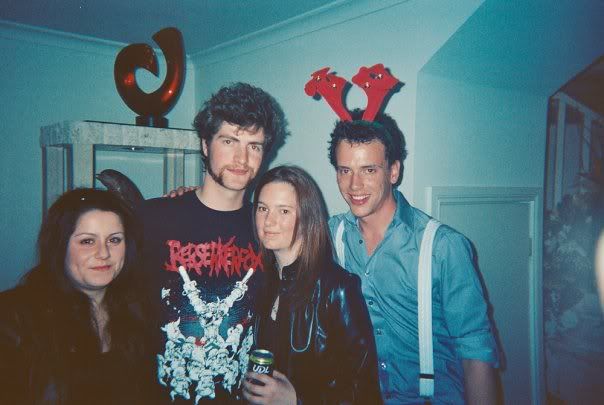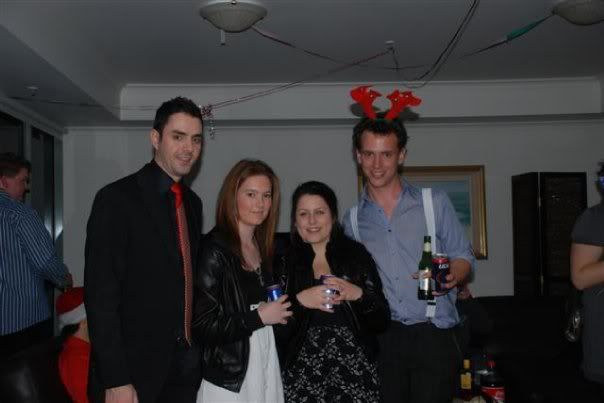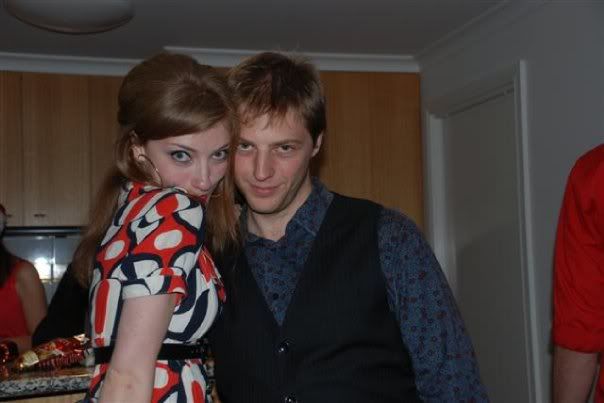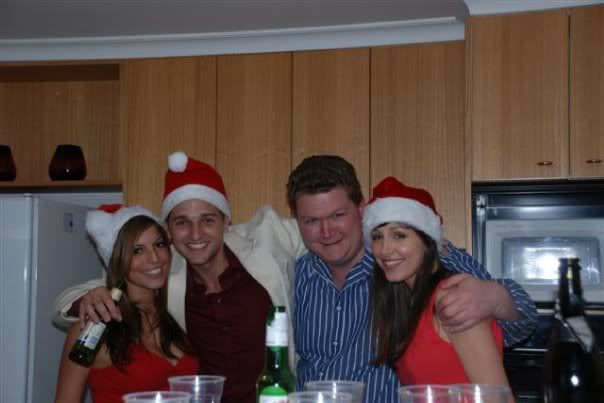 Our bartenders.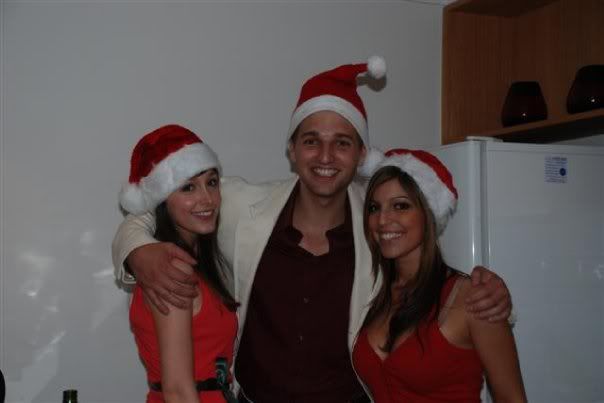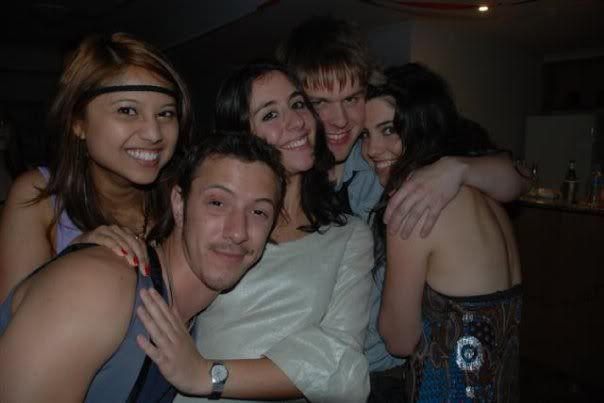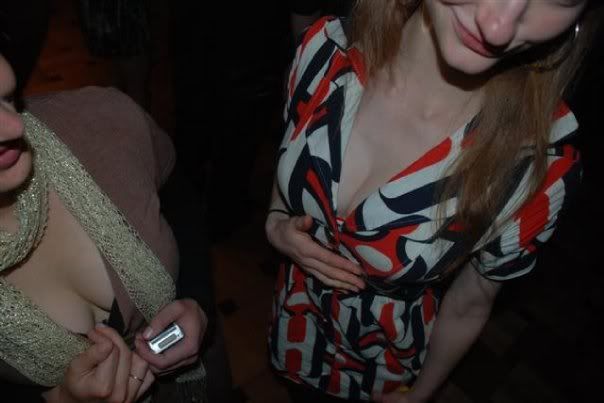 A very discrete photographer.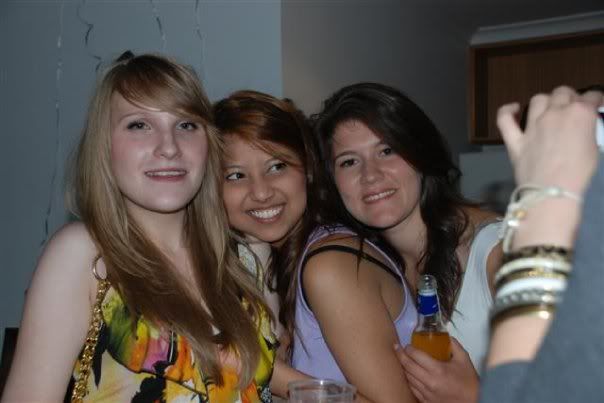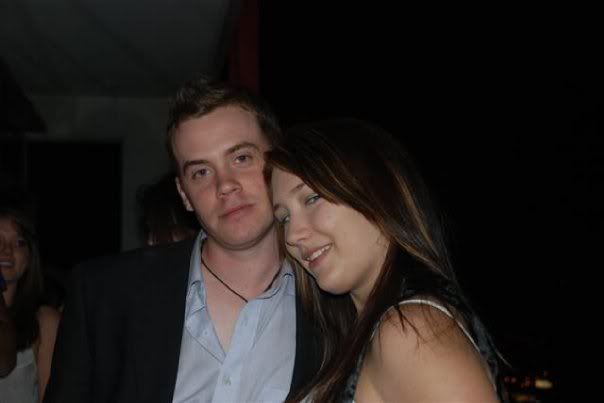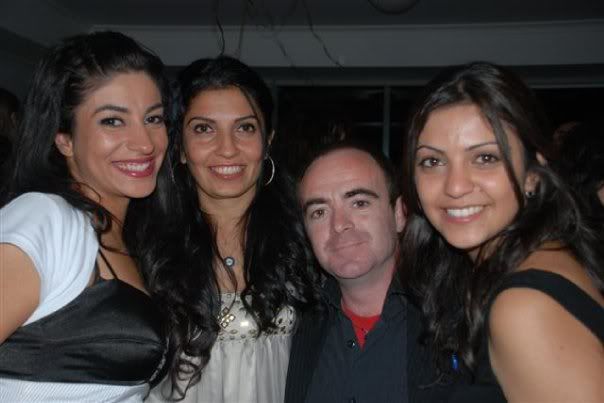 At our high point we must have had 75-100 people in there. Not many pictures reflect that, but this one will give you a sense for it: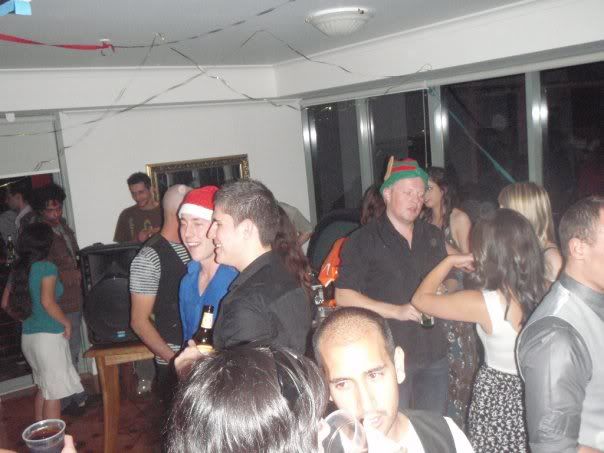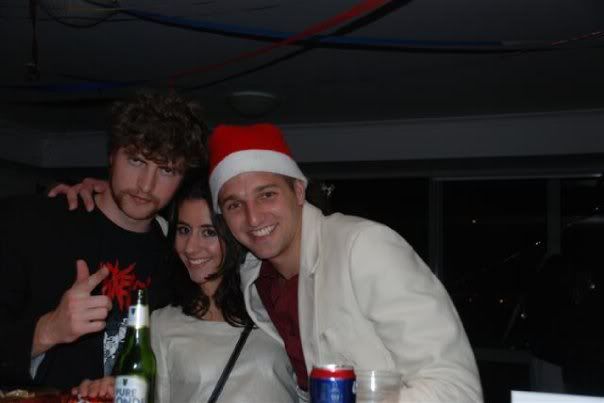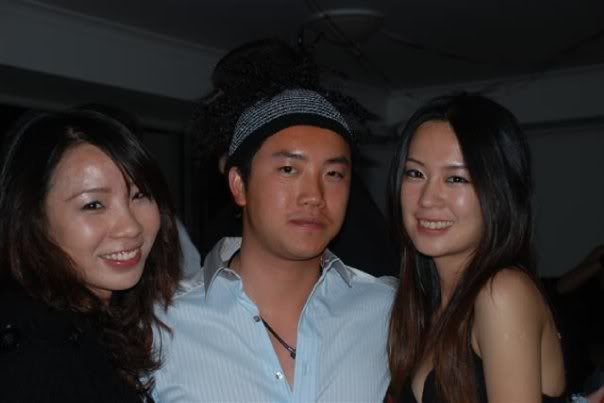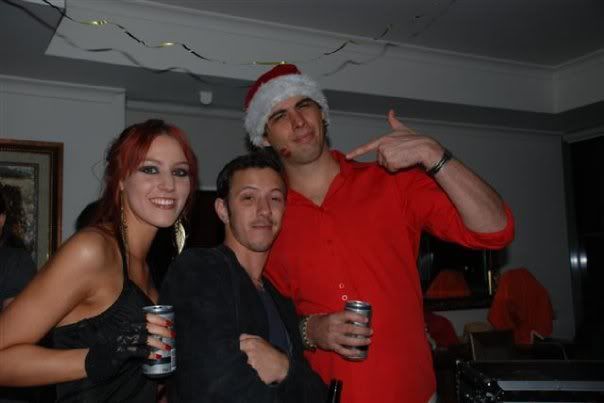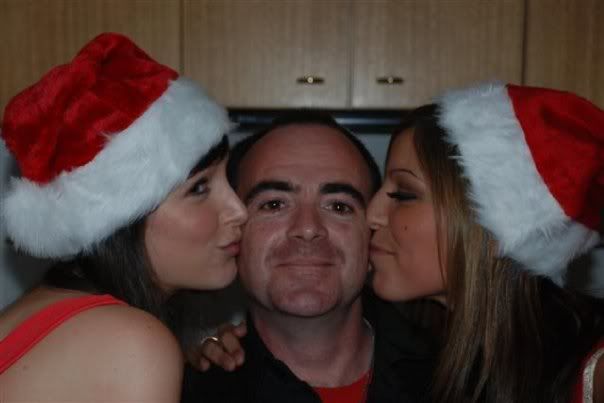 The man himself and our photographer for the evening, Damo.
Tim gets cozy with one of the models.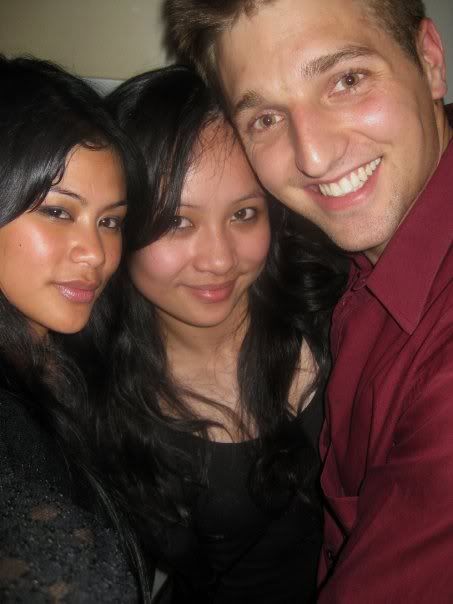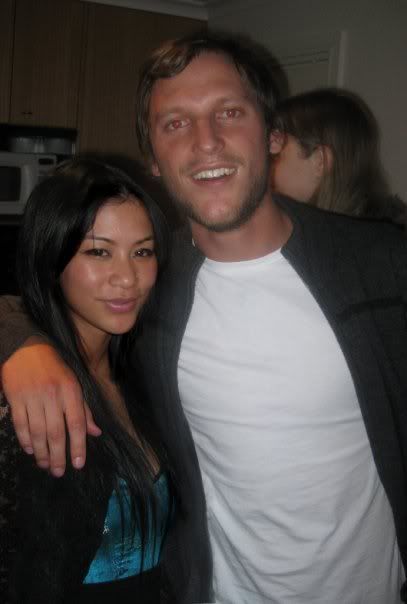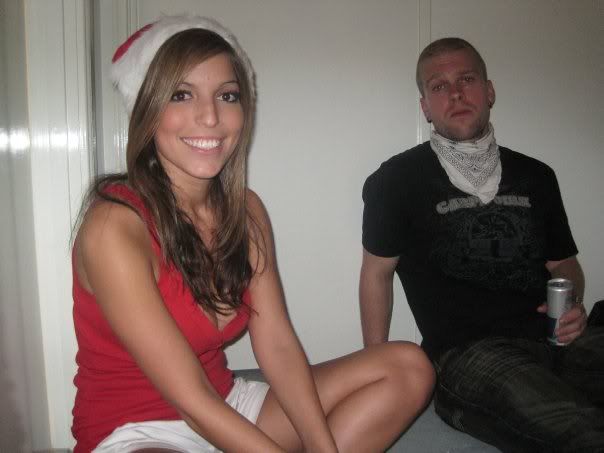 Lachie takes a moment off from party running duties.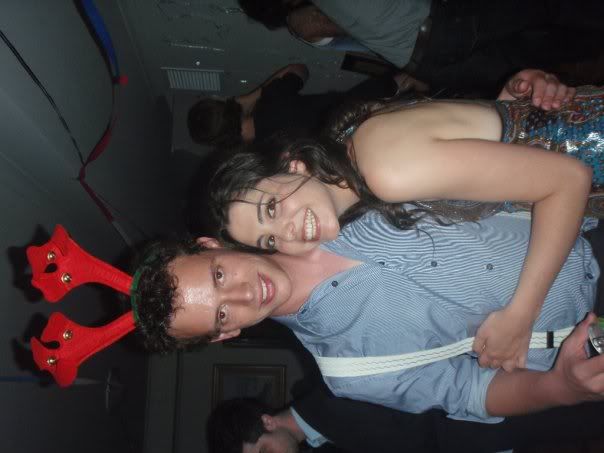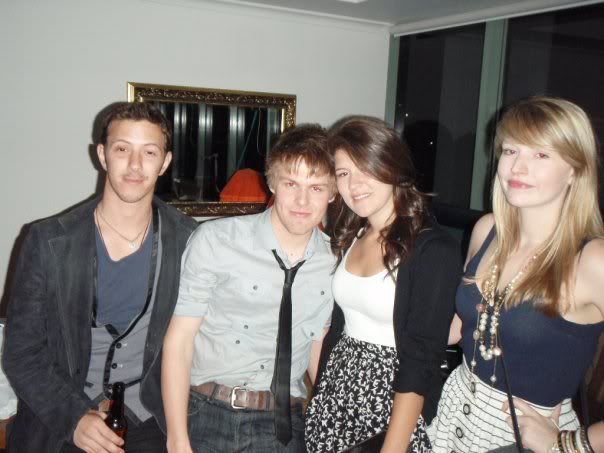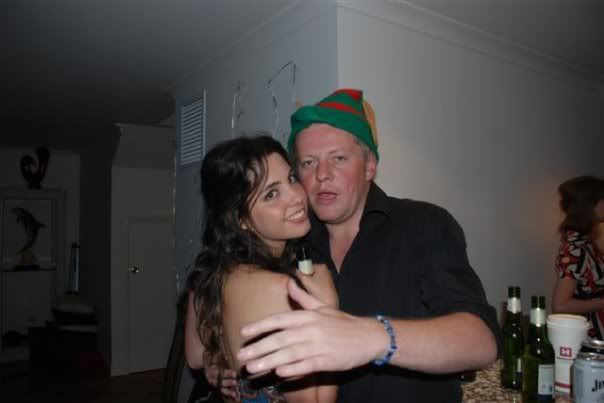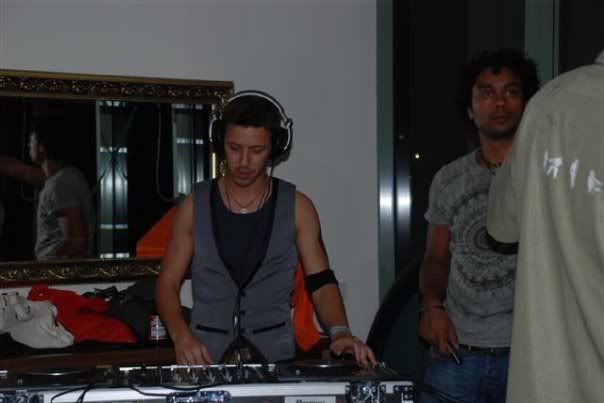 A little after midnight Lachie and Tim told me that they would take over the managing duties for a while so I could knock off and enjoy myself. I grabbed another beer and made my way around the party for some banter. I either knew most of the people I ran into or they came up to introduce themselves, but I'd seen one hot, tall girl in a white dress hanging around that I had no clue about. While chatting to my friend Martin I noticed her sitting over on the stairs by herself looking bored. Given the situation of the party I went up and said the most obvious thing that occurred "Hi, I don't think we've met."
"Oh hi, I'm XXXXXX."
"Nice to meet you, how'd you hear about the party?"
"Oh I came with my friend Liam."
"Ah okay cool."
"I actually know who you are though. I've read your blog. I like what you wrote about pick up."
"Thanks! Wait...what?"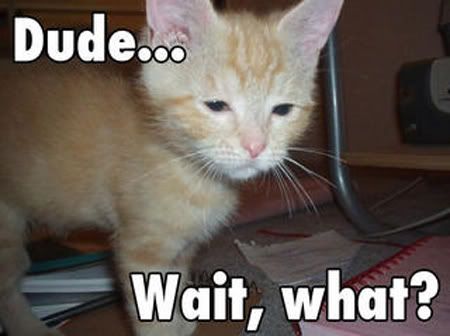 "Yea, I've read the game and known about that stuff for a few months now."
"Aweeeeeeeeeeeeesome!"
We hung out chatting on the stairs for a few minutes before I suggested we go outside where it wasn't so loud. We continued talking mostly about pick up; how most guys treat women, what it's like for her knowing about it on a girls side, how the sexual double standard for men and women is incredibly retarded, how she doesn't give a **** about what anyone thinks of her, how epic I think it is that she knows all this stuff. Perhaps five to ten minutes into our chat she looked me in the eyes and said "It's kind of loud out here, do you have anywhere more private we could chat?"
"Yep."
"Lead the way."
I took her hand and walked her through the party, desperately attempting to avoid eye contact with anyone who might stop me to chat. When we got upstairs we found several people waiting outside for the bathroom in the hall and a couple girls in my room looking to grab things from their purse's (as I'd turned my room into storage for the night.) Seconds later Lachie came up the stairs and told me that security was at the door and needed to talk to me. I was not pleased.
I went downstairs and spoke to security remarkably politely for how bad they had just ****-blocked me. He said there had been a noise complaint and that we'd have to turn the music off. I apologized for the disruption and told him I'd take care of it. I went back inside and told the DJ that we had to cut the music or I risked eviction, prompting him to ask if he could finish his set. They are a proud bunch those DJ's. I told him that wasn't possible, then jumped on the table and started yelling at everyone that we were going to have to shut the music down but the party could go on. Additionally I had surprise for them, that we had arranged a burlesque show! Tim's ex-girlfriend Anita set up a little space and got to work on her show, which I watched briefly before returning upstairs in search of XXXXXX. I found her with a group outside my door, and made a few seconds of banter before I said "Want to see my balcony?" We stepped inside my room. "Smooth" she teased me. "Well all smooth lines aside I actually wouldn't mind going out on the balcony and hanging out for a bit, you seem really interesting." I wasn't bull****ting or anything; I never get to talk to girls who know about pick up before meeting me and I found the whole thing fascinating. We talked for a bit but eventually the tension became a bit too much so I leaned in and started kissing her. A moment later we were inside on the bed, furiously making out and losing clothing. We had just gotten down to our underwear when a girl from outside my room called in begging for her purse. I looked at XXXXXX quizzically; "It's cool" she told me. "Yea! Okay!" I called out. The girl came in apologizing profusely while I stood there in my underwear and XXXXXX lay on the bed in hers. She hustled out and I returned to bed as quickly as possible. Thank God I didn't get too drunk.
We had sex for quite some time. When it was done I got up and my legs were so blown out that I accidentally stumbled and smashed over the wine bottle she'd brought upstairs, soaking my floor in red wine. After I cleaned it up we lay in bed for a moment. "Man I want to see Avatar" I remarked.
"Oh my God I know! I can't wait for that!"
"Sick! Let's go, let's go to Avatar right now!"
"It's like 2am or something."
"****ing details! Well I wish we could just like, fall asleep right this second, wake up instantly, and go to Avatar. Stoned of course."
"Oh absolutely, you have to see it stoned. Do you have some here?"
"Naturally. Want to smoke?"
"Yep."
"I'll go get it."
I went downstairs and found perhaps a couple dozen people left at the party. I was ambushed left and right by drunks while I scrounged about for my weed, simultaneously attempting to make chat that didn't seem overly rushed and rude yet get back to the naked girl longing for pot in my bed. When I returned upstairs I ground up some weed and rolled a joint. We stood by the door to the balcony smoking it and I sized her up for a moment. "How tall are you?"
"About six-two."
"Whoa seriously? Hold on stand next to me for a moment in front of the mirror." We did and I realized she was roughly an inch taller than me, just as she'd said.
"Damn, you're the first girl I've ever slept with that's taller than me."
The remainder of the evening was spent lying in bed talking about this and that, being interrupted by girls begging for their purses who got them given back by me in my underwear, and smoking another joint while discussing how excited we were for Avatar. We fell asleep with me joking about how she was tall enough to be the big spoon. She left sometime early in the morning; I can barely remember.
In the morning I came downstairs to a thoroughly ruined apartment. I called the cleaning guy. With an apartment too trashed to play poker in and a beautiful day outside I decided there was only one responsible thing to do; go out and chat up girls during the day.
Note: I messaged XXXXXX about writing this blog entry and whether she wanted anything left out to which she replied "Haha full name and address? (I don't know either) Nothing particular dude, write away."